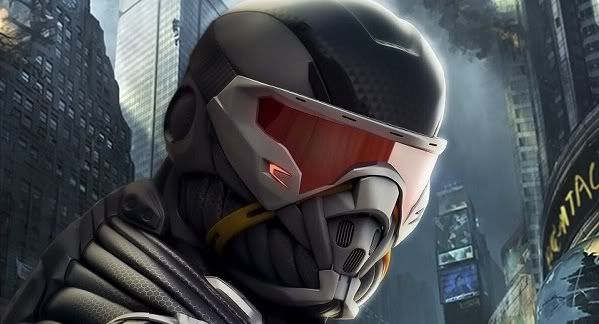 To preface everything I'm about to say, Crysis 2 is far from a horrible game, but Crytek could have released Crysis again with no changes except for an advancement in the storyline and that would have been exactly what Crysis fans wanted. I had little to no complaints with the first one. The campaign in both Crysis and Warhead were awesome. The multiplayer in Crysis Wars was awesome. The visuals, weapons, suit powers, environments, enemies, aliens were all awesome. It was not a technically perfect game nor is it even in my top five, but I certainly had no complaints about the experience it provided and several times it managed to blow me away. That same experience did not carry over into the sequel at all.
Therefore I have motivation to take it down a few pegs. These are my biggest complaints with Crysis 2 in no particular order.
They changed the aliens

The aliens from Crysis that induced so many 'oh sh**' moments were replaced with bland infantry-like ones that look like bad rip-offs of the Covenant from Halo. Essentially the aliens are the new Koreans. Here is the Crysis wiki's explanation for the swap:
The aliens in Crysis 2, which still relate to the aliens from the original games, have adapted along with the humans in order to dominate the intense war-zones of Earth, going so far as to mimic their foes and commence an extreme overhaul of their technology.
Really? The aliens in Crysis could have easily flattened New York City. The walkers in Crysis seem much more powerful than the pingers in Crysis 2 in both size and firepower. It took a significant amount of force just to bring down one walker in both Crysis and Warhead and that made the epic scale of the game feel so huge. This is contrasted even further with the fairly easy soldier slaughtering you do before the aliens show up. You really felt as if you were not prepared to take them down despite having a super suit as you watched them decimate your allies.
Just look at the aliens in this video:
and compare them to this:
You tell me which ones are more intimidating.
No Koreans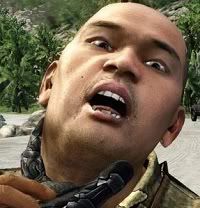 Your human enemy this time is a privatized military brought in because of the invasion. The AI can't find it's way around anything and there are no nanosuited soldiers to fight anymore. The Koreans in the first Crysis were actually a relatively formidable foe at times and they played an important role. Unfortunately Crytek had to go and all but dump the old storyline entirely. This may be because of the importance of the Crysis novels (which also touch on why Nomad isn't in Crysis 2.)
No Nomad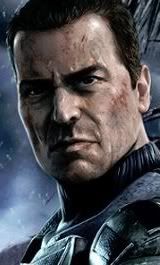 Sure, Nomad may have had no discernible personality but Gordon Freeman's been giving us the silent treatment since Half Life 1 as well and it seems to be working just fine for him. They ditched Nomad and threw in this new main character named Alcatraz. Nobody cares about this new protagonist as he has no connection to any of the events in Crysis 1. Nomad is a soldier trained to use the suit so you have a sense of being more able and badass when you play as him. Alcatraz is just some marine who happened upon a super suit one day. Nomad seemed like a near perfect blend of Master Chief and Gordon Freeman, and Alcatraz isn't a very good replacement. Crytek doesn't understand that the suit alone cannot act as the protagonist of their series.
It's set in New York City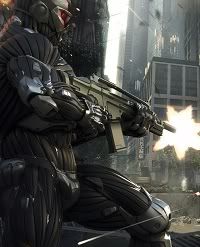 Crysis took place on an epic island of vast junglescapes, military facilities, alien structures and frozen wastelands. The jungle scenario was amazingly immersive and it was enhanced by presence of three opposing forces all duking it out on one island. New York City is full of bland buildings that make for repetitive scenery. We've all seen New York City in plenty of games and we know what it looks like. Collapsing skyscrapers are not as epic as huge collapsing cliff sides. Perhaps it just comes down to personal taste but I can't imagine how one would pick a generic city setting over the landscapes that Crysis brought us.
The visuals are worse than the original

Don't let the overlays and motion blur fool you. The graphics in Crysis are far more impressive when maxed out than anything you will see in Crysis 2. It's built to run on a 360 rather than a PC but rather than dumbing down the graphics of the PC version for the console versions like they did with Crysis they simply gimped the PC versions graphics. The modern PC is leaps and bounds ahead of the 360 in terms of capabilities but they made this game primarily for the 360 so they were limited in terms of what they could do with the graphics. Sure the new engine may have more capabilities but that does not automatically mean it looks better and it certainly doesn't in Crysis 2. There's a reason the Xbox 360 version of Crysis 1 looks worse than the PC version.
The jump from CryEngine 1 to CryEngine 2 made when Crysis was released was huge. Everything had been drastically improved on a mind blowing level. The jump from CE2 to CE3 was anything but. We expected much more from Crytek, but what we got was a lot of shiny overlays that didn't even take advantage of DirectX 11 or modern technology.
The multiplayer is another Call of Duty ripoff
Rather than stick with the great formula they had in Crysis Wars which was more focused around large maps and territory control, they opted for more Call of Duty style of gameplay didn't fare very well. They replaced a great multiplayer with boring small maps, a poorly executed cross between CoD and Halo gameplay and network issues to top it off. This is one title that would have actually benefited from not having a demo.