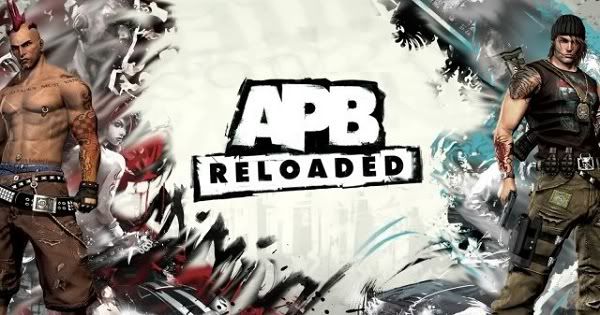 The original APB was a subscription MMO that flopped pretty quickly due to its problems with hackers and lag. The developers have since then not only released it for free, but they've all but revamped the game entirely to fix many of the issues that plagued the previous title.
Starting out, I created two characters right off the bat. One was an old albino Clint Eastwood gangster type dude and one was Taboo from the Black Eyed Peas.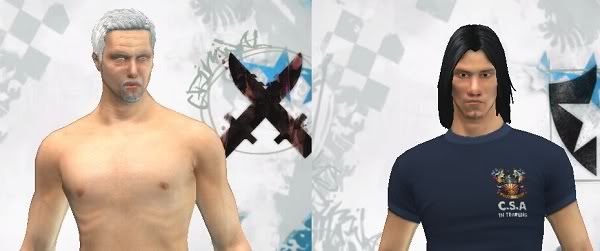 Hopefully this illustrates how good the character customization engine is. There's a basic mode if you don't want to spend hours with knobs and sliders, but if you want to recreate an existing person or character this engine is more than capable of letting you do so.
As soon as I got into the game I immediately sold all my clothing as per tradition in any new game I play. Obviously my primary goal was to obtain a badass looking suit and run around naked until then. (To hell with the dumb gym outfit they start you out in.) What I immediately noticed was that the game tries way too hard to force it's 'too cool for school' aesthetic down your throat and the artsy loading screens sound like a bad Skrillex song. Looks wise you're originally thrust into the category of either "beatnik punk revolution criminal sociopath" or "badass mercenary cop sociopath" but you can alter your character the way you want to and there are plenty of styles of clothing (and plenty of customization of that clothing) outside of the ones they flaunt in your face.
I started out in the criminal faction with a basic rifle and handgun. The gun mechanics were pretty solid and satisfying to use, though my interaction with them is a bit limited so far. The beginning missions were just small stuff like graffiti tagging. Later on I participated in a group based raid type match that didn't require me to go into any sort of instance. The game automatically pairs you up into other teams (if you allow it to) which is pretty cool as you don't have to do any work to try and get a team together with your neighboring allies. It's a nice way to deter from that lone ranger style gameplay people often utilize in other games that leads to it being a single player experience with multiplayer on top of it.
I noticed a somewhat low amount of enforcers (the cop faction) but that may have just been coincidental to the server or region I was in. I think I may make another character in the enforcer faction to see if I prefer that gameplay more. I was worried at first that this game would be unbalanced and filled with nothing but GTA fanboys who wanted to be criminals. That doesn't seem to be case though as the enforcers are actually more fun to play as in plenty of instances and have access to different clothing that some players may prefer.
If you can tolerate the lag, have friends to play with and have enough memory to support this vampire of a game, it's worth checking out despite the flaws.
Pros: Fun gameplay with friends, large open city, wide vehicle and weapon variety, great soundtrack, much better hacker protection this time around

Cons: Awful vehicle controls, memory eating game engine, convoluted UI, latency issues, bad weapon balance, slightly pay to win