With the recent debate going on between the graphics of Battlefield 3 for the PC version and the PS3 version I realized something important. First off,  the graphics for the PC version are going to be better; It's as simple as that. No one should be surprised at this point. The Playstation 3 was released in 2007 and is using five year old hardware. The hardware available for modern PCs is vastly superior. What was once a powerful console is now falling behind in graphical capabilities. The PS3 is certainly still very useful but the fact is that it is no longer a next gen piece of gaming hardware nor is the 360.
Here are the two screenshots from the PS3 and PC versions of BF3 to point out the difference between them.
PS3
PC
If you think Dice purposefully gimped the PS3 version, you are both incorrect and correct. PC hardware will always be superior graphically because PCs can upgrade 5x more often than consoles can. Now on the last legs of the PS3 console gamers are forced to settle for sub-par graphics because they must wait an average of six years for the next console to come out before they can play the latest and greatest games for about a year or two before their hardware is outdated yet again. I hate seeing this kind of thing happen but I've had too many people tell me how the PS3 and 360 are superior hardware wise to the PC when they have absolutely no idea what they're talking about. The point is that comparing the graphics between the PC and PS3 is not a fair comparison.
1. The PC and PS3 could only have equal graphical quality if the PC version was severely gimped, and that wouldn't be fair to PC gamers.
2. Modern gamers care about graphics way too much as a product of marketed graphics.
When did the graphical quality of a game equate directly to the overall quality of the game itself? That is not how games work and it never has been. A game having sub-par graphics is the worst reason I have ever heard of to not play it.
I'm guessing some of you have just never played on an N64, Sega Genesis or SNES before. You do realize that many gamers don't like those consoles solely for nostalgic reasons, right? We like those old games because they were legitimately amazingly well made games. There was no such thing as realism because the hardware couldn't accomplish that kind of thing. The concept of graphical realism is a fairly new concept in the realm of gaming. So instead, developers would focus their time on making games that had good solid gameplay.
Many developers these days would rather highlight how amazing their game looks instead of how well it plays in order to distract gamers. They're shoving flashy effects and shiny graphics in your face to get you to buy their games, and when you actually do the gameplay ends up being horrible and the game sucks because of it. How many times has that happened now since the release of this latest generation of consoles?
Allow me to present exhibit A:
Super Mario 64 didn't have multiplayer or anything like that. By today's standards the graphics suck, and they couldn't be any better because of the N64′s limited hardware.
And yet this is one of greatest games of all time. (That's right, it still is.) Anyone who has played it will tell you that (and if not this game than Ocarina of Time which had equally bad graphics compared to today's standards.)
How did it manage to accomplish this when it didn't have any of the features that today's games are advertised for? Simple. It had good gameplay. Some of the most inventive, revolutionary, fleshed out and solid gameplay of all time. If single player mario games seem to have such a high reputation backing them despite the recent lackluster titles it's because of the SNES titles and this game.
This is just one of hundreds of games like it I could list from the N64 alone. It all goes to show that when the chips are down it doesn't matter what genre, graphics or features a game has or is; if it doesn't play well it's all crap.
And for a PC comparison here is exhibit B: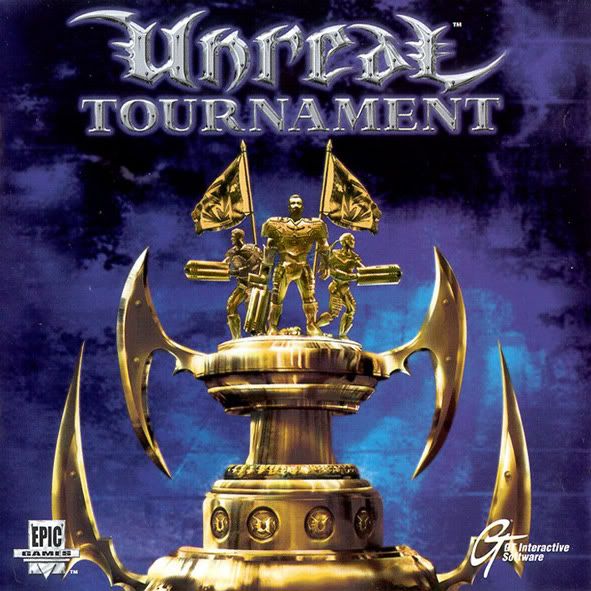 This is easily one of the best multiplayer games ever made. The newer UT3 does not at all reflect the sheer quality of the original. This game invented kill sprees and headshots (no, kill streaks were not invented by CoD). Without it you wouldn't have your killionaires and triple kills in the games of today etc.
The graphics in this game are straight up awful compared to today's games. It was 1999 so back then they looked amazing. No one cared though as this was one of the most played Deathmatch and TDM games for many years and it continues to have an active community today.
When I hear people say that Mass Effect was bad because the "graphics sucked" I just want to punch them in the face. The graphics in Mass Effect are remarkable when you take in consideration what games used to be and it's even more of a disgrace to hear them say that the graphics alone were an important enough element to ruin the entire rest of the game.
When you judge a game, the graphics should be the LAST thing you consider. How a game looks does not matter when you're actually playing it, especially in a multiplayer match. Eventually many of you will realize this, but better to learn now than later.