Today I started up Unreal Tournament for the first time in a while and played some matches. Many of the old servers I used to frequent were still there under the same names. It's been a while since I was an active UT player and it was nice to see that things have stayed pretty much the same. This game was released in 1999. I also realized recently just how many threads and discussions have been made about whether or not the servers for Halo 2, Halo 3, Reach and Halo wars will be shut down or not. If they do get shut down that would mean that people would not be able to play online in those games anymore and would be limited to lan play. While I don't actually know whether or not the servers for those games are going to be shut down eventually (that's probably a rumor) it was a nice reminder of how much I enjoy gaming on a PC.
When the PC version of Modern Warfare 2 was released without dedicated server support, PC gamers got together and created AlterIW and added that feature themselves. When I load up 12 year old old games like Mechwarrior 4 and UT I can still find servers online for both with people still playing on them. These games don't make their publishers big money anymore but the amount of servers is dependent on the players and there are still players who want to host servers for these games. When a publisher decides to tank the servers for your favorite multiplayer console game, that's it. There's no loophole for this since players are limited to being players and nothing more. You can't take matters into your own hands with a console. If you find Halo Reach fun now you will likely find it fun 12 years from now also but the servers will be down at that point. Hell, they may go down long before then and long before you are done with that game.
I game on a PC because of longevity and freedom; freedom that consoles don't offer. I do this for much cheaper in the long run than the average console gamer will pay and I can purchase hardware that will run the games I want to play for the next few years. If one part starts to die faster than the others I can replace it and not have to repurchase my entire system or wait for a new line of platforms to come out. I can use a flexible, superior and customizable interface with more programmable buttons than I will ever need.
The PC isn't perfect of course and many people have a harder time accepting the downfalls of a PC than others. These people are often fooled by consoles into thinking that these machines are superior since they are geared specifically towards gaming while the PC is not. This is not a good thing though since the PC having no particular area of expertise does not hinder it at all from doing anything.
These are the most popular arguments for console superiority collected from various locations across the web.
"Consoles don't have viruses."
Malware has always been a big issue with Windows based PCs and now Macs are beginning to suffer from it as well while console gamers rarely have to worry about this. Unfortunately console gamers or people with little PC experience in general like to paint the image of PCs as virus ridden machines that constantly blue screen because of it when really that hasn't been the case for a few years now. Anti-virus technology has improved vastly and with a proper firewall installed the most annoyance a PC gamer will ever encounter these days are some data tracking cookies and some easily removable adware. The only way to get a serious machine breaking virus nowadays is by being really stupid and falling for the dumbest of tricks when browsing online. Being hacked is a more likely threat nowadays and that is possible on consoles as well.
"The mouse isn't as accurate as a controller and the keyboard isn't designed for gaming."


Good PC gamers (especially FPS lovers) know to setup their mice to use a 1:1 ratio of surface movement to cursor movement. This prevents any dumb features like mouse smoothing or acceleration from mucking things up. With this setup the mouse is in fact much more accurate than the controller. It has been proven time and time again by failed attempts at cross-platform gaming and general common sense. A mouse is capable of snap movements in any direction and if the user has the coordination and accuracy necessary they don't even need to ever raise the mouse off the mat. A console controller is incapable of achieving a 1:1 movement ratio since the movements are based on acceleration and cannot exclude this. In order to move your crosshair somewhere else you must accelerate it in that direction. No matter how fast this occurs it will never be as instant as a mouse nor will the movement itself from point A to point B. Even without 1:1 ratio movement a mouse is still quicker and more accurate than an analog stick in the hands of an accurate gamer. It is not entirely dependent on the skill of each player like some people say it is.
Keyboards were originally designed with programming in mind but they are pretty much just multi-purpose input devices. It doesn't matter if they are designed specifically for gaming since any experienced PC gamer knows exactly what they are doing with one anyway. You can also control games in ways that are far too complex or convenient for a controller to ever accomplish. If you think a keyboards complexity is too great for gaming you aren't really pointing out it's inferiority as much as you are pointing out your own laziness and stupidity. PCs are intelligent machines that take intelligent people to work them. No console can play games like World of Warcraft, League of Legends or Starcraft because no console has a controller that can support the kind of complex controls those games require.
Chances are if a console gamer says the mouse and keyboard are inferior, it's because they themselves haven't developed the skill to use them.
"No music games like rock band."
Despite this not being true anymore, this would imply that these games alone are fun enough to justify owning a console which is not true. You can play games like Osu! and Stepmania for free. Music games are a fad that is quickly dying. There is nothing about games like Dance Central that make me want to go out and buy a Wii or Kinect.
"PC gamers pirate their games and hurt the industry."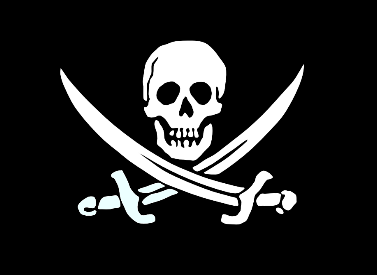 There will always be pirates on both consoles and PC but piracy on the PC has become an increasingly smaller issue ever since Steam became popular. Many PC gamers purchase their games even after originally pirating them. Pirating does not hurt the industry altogether. It only hurts small companies that rely on every cent they make from their game to keep their business running. Minecraft has sold almost three million legitimate copies now and it is not being published by a large company. Many PC gamers are not greedy in the slightest and are perfectly willing to pay money for games if they are good. Console gamers on the other hand are pretty much forced to pay a flat of rate of at least $60 for a game that may end up being a pile of crap. PC gamers have the option of paying only $15-20 for awesome games like Minecraft, Killing Floor or Magicka. Not to mention many PC games are straight up free. The only way to buy a $20 console game is to wait until it's seven years old.
With services like Steam you can purchase a game once and download a copy of it onto any computer as long as you have your account details. With console games you must take care of a disc and hope it never gets scratched. While one involves more risk if you lose your Steam account to hijacking or simple memory less, the other is more frequently problematic as it is easier to scratch a disk than it is to lose access to your Steam account.
"PC gamers are whiny elitists."
This might often be true but console gamers are frequently annoying douchebags so it's just a matter of what kind of asshole you can put up with the most. If you think you can find a mature and friendly gaming community within the realm of console gaming you are out of your mind. On the other hand, PC gaming is full of gamers who band together to segregate themselves from the usual assholes they find. The point is, many gamers in general are dicks because they can be. This has nothing to do with what they're gaming on.
"TVs are superior to monitors."
PCs can be easily connected to TVs nowadays because of HDMI. When it comes to gaming a monitor is far superior usually in terms of having a crisper picture and better response times. TVs are bigger than monitors usually but it doesn't matter if you can hook your PC up to your giant TV as well. When it comes to responsiveness TVs also have a ways to go if they want to catch up to the kind of performance most modern monitors offer.
"The system requirements for PC games are too high and PCs are too expensive."
The system requirements are usually based on the game running at it's highest settings, which is optional since you can turn these down in PC games unlike in a console. PC technology has gotten extremely cheap over the past few years and even the cheapest computers come with very competent hardware. The most important factor in PC gaming nowadays is how powerful your graphics card is. It does not cost a lot to buy a computer which can run MW2 on moderate graphical settings which you will probably opt for anyway since many of the graphical options are purely distracting. If you can afford a monthly ISP bill, a regular XBL subscription, another 60 bucks time and time again for your games, the console itself, $15 map packs and any console accessories you cannot say that you are saving money by not gaming on a PC. Modern consoles were not designed to be cheap methods of gaming; they were designed to be money sponges. Yes you do pay less up front with a console but the console market is designed to shake you down for more money over a long period of time than you would pay with a PC in the long run.
For a more in-depth analysis of console gaming vs PC gaming costs, check here.
"PCs need constant upgrading to play new games."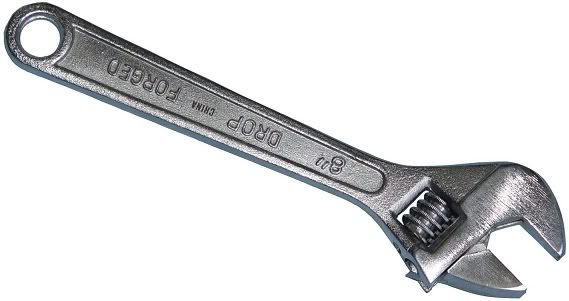 PCs need upgrading if they want to run the latest and greatest games usually but not constant ones. New PC hardware is released all the time since that's how the market works but that does not mean that PCs require this new hardware necessarily to run a new game. Most of the time if a PC cannot run a game it is because the game requires a card that supports a new kind of rendering architecture, not because the PC is simply too slow or old.
Consoles on the other hand cannot be upgraded at all. While PC hardware sails onward and PC gamers can play the latest and greatest in gaming graphics, consoles must wait for the next generation to come out. Until then they are stuck with gimped versions of games that look far worse than their PC counterparts.
"PCs get slower and break down. Consoles just work."

Consoles break down as well. That is how machines work. All machines break down. The 360 fail rate was as high as 54% at one point. PCs have never had that kind of performance record and PC hardware typically lasts for quite a long time before it starts to break down or even slow down. This one instance of widespread hardware failure obviously does not reflect all consoles but it's a good indicator of where console gaming is heading. There are things you can do to fix and prevent a PC from breaking down. With a console you must send it in to get it fixed lest you open it up yourself and void your warranty.
So despite all this console sell more than PCs by a pretty significant margin. Why? Because most people don't want to learn how to use a PC properly and are attracted to the seemingly cheap price of consoles. Easier and cheaper does not always equal 'better' though. That's like claiming a smart car is superior to a Ferrari. I prefer a higher quality gaming experience with less restrictions and I'm willing to put in some extra money and effort to get that.