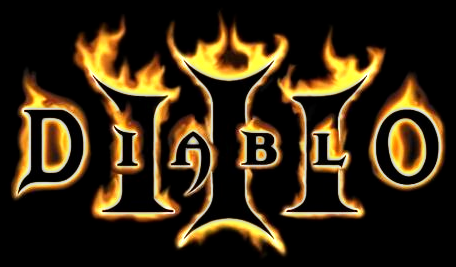 If you haven't heard already, Blizzard announced recently that players would be able to buy and sell items or gold with real money in the in-game auction house of Diablo 3. Many were quick to assume that this is a bad thing, but it's important to look at this from all angles before coming to that conclusion. First off, this is no doubt a money sponge for Blizzard. They wouldn't implement this if it wasn't. There is a listing fee for posting items and Blizzard takes a cut of the profits made from selling gold or items. I can understand why people would be angry about that, but if you're upset about that then why aren't you upset about the monthly subscription you pay to play World of Warcraft alongside the hundreds of dollars in expansion costs and other fees? We all know how Blizzard does it's business but they at least give us quality games. Rather than automatically writing off Diablo 3 perhaps we should just call this everyday business of Blizzards and look at things more objectively.
There are real opportunities to make money here not just for Blizzard but for gamers too; opportunities that most gamers previously did not have. In America specifically, if you don't have a college degree and aren't thousands of dollars in debt as a result of that then you have little chance of getting a high paying job. You're only choice then is to work tirelessly doing some kind of manual labor that doesn't tailor to your talents and interests until you grind your way to the top salary and even then you won't be fulfilled by the job you do. Blizzard however has introduced another way to make money through gaming. Not through game testing or game development and marketing, but simply doing what you enjoy doing already and making a profit from it. Will this serve as a consistent
Of course I can't make any assumptions as to how stable the economy of Diablo 3 will be and whether or not this will work at all, but if it does then average joes can at least make some money by participating in their favorite pastime. There will definitely have to be some kind of means to prevent hackers from giving themselves gold and there will also have to be a way to stop scam artists. However, WoW actually has a strong real money economy when it comes to things like people buying and selling accounts and characters so if that kind of system can thrive with minimal scamming or hacking then so can this one for Diablo 3.
Furthermore, look at Second Life (the most popular social simulator to date) and its economy for example. You'd have to try to find a case of Linden hacking or scamming. People make real money off of the game by doing things like real estate work, DJing or creating merchandise and selling them in stores they have created. It earns them virtual money which can be exchanged for real money. This is no different than what Blizzard is trying to carry out.
Diablo has always been an item hoarding game wherein you have tons of loot by the time you finish a quest or dungeon and you end up selling most of it for gold. Most high level Diablo 2 players make tons of gold through a legitimate means. Imagine if you could sell all that excess gold or any high value items that you don't need for real money.
Back when I played WoW for the short time that I did I was an auction house fiend. I would buy up all the cheapest cloth from the market and re-sell it all for a gradually larger price making the average price for cloth on the Onyxia realm rocket up about 500% over time. I bought up anyone who undercut me as well and since cloth was a necessary item I sold nearly all of and made a huge amount of profit in a very short amount of time. That's business and if I had done that with real money I can only imagine how much money I would have made. It's no different than the stock market and that's all Diablo 3 is getting; its own stock market. Even if Blizzard was not doing this there would still be gold farmers in the game who sold gold for real money on their third party websites, so the influence of buying and selling gold is going to be present in the game whether it benefits you or not. I would much rather make some money from it than some Chinese business employing gold farmers.
I'm not saying gamers should endorse this idea before the game is even out, but I am saying that all this hate aimed at Blizzard is unwarranted and mostly based on ignorance. I believe that this will end up being a very good thing for many people in the end. Gamers reacted far too heavily over the cash shop clothing added to Eve Online and in the end it showed that gamers can be wrong about something and overreact because of group mentality. I believe they are overreacting to this as well. Don't complain about the food being bad before it's even been served.