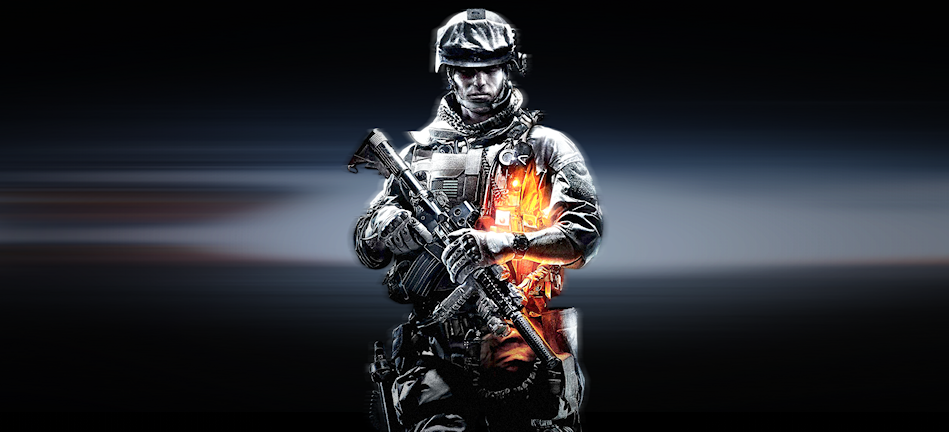 The Battlefield 3 beta is currently seeing well over 100,000 players spread out across numerous game servers, all officially running the Operation Metro map with the Rush mode, with support of up to 32 players.

Unofficially, however, several servers have been popping up with the conquest version of Operation Metro, which supports up to 64 players. Not only that, some game servers have already been hacked to support up to 128 players — we've tested out Operation Metro on conquest with 64 and 128 players, and can confirm their existence, albeit, the 128 player server lagged considerably.

Since then, DICE has released a statement on Battlelog, informing users not to join any unofficial/hacked servers. Doing so can compromise your EA account and have it banned by EA (meaning you won't have access to your other EA games, either).
Yes, that is correct. You can be banned not only from the BF3 beta, but from every EA game you own simply by joining a server that has been hacked to support up to 128 people. Who cares if you had nothing to do with the actual hacking of the server code and simply selected a random server with quick join to enjoy a match of BF3; your games are now at risk of being forfeit according to EA.
Correct me if I'm mistaken, but haven't PC gamers been doing things like this in their favorite games for years now? Haven't the best games out there simply allowed you to designate as high a max player count as you wanted? I fail to see what EA is trying to accomplish here other than maintaining a firm hold over the game without giving the players a shred of control over their gaming experience.
Sorry EA, but you are fighting a losing battle if you think you can stop PC gamers from doing whatever they damn well please with your game. Give up while you're still ahead.
It doesn't matter if the server lags with 128 players connected, if someone wants to do that with their server it should be perfectly within their right to do that. Furthermore, if someone wants to simply play on that server they should be able to do so without having their EA accounts suspended. If EA keeps this up they are going to lose their fan base very quickly.
It just goes to show how publishers are trying to turn PCs into console to be milked for money. Although they will never succeed, it's amazing how blatant their attempts at obtaining exclusive control over an open platform are. The only companies to ever draw in plenty of PC gamers were the ones who realized that the gamers are the ones in control and that they must adhere to their wishes. EA clearly does not believe in this and would rather try and hammer their players into submission.
Good luck with that CoD killer of yours, EA. Surely at this rate it will definitely succeed as the dominant war shooter.
I know this won't single-handedly bring down EAs empire but a lot of the success of Battlefield was attributed to the fact that the series was actually very solid. If this series goes downhill then that's one less card EA has in their deck and it's downhill for them from there. I really wanted to enjoy Battlefield 3 and was more than excited when it was originally announced. I am more disappointed with what EA and Dice have done with it than I ever thought I could be.
Let's throw this on top of the growing pile of inexcusable offenses and flat out mistakes EA has made with this game so far.