I was just one of many people who were initially excited when I first heard of the first batch of HD remakes announced for some of my childhood favorites. Unlike PC games like Deus Ex that receive the HD treatment whenever a modder happens to have the time to do it, console games are controlled entirely by their publishers and we don't see any revamps unless they decide to make them. This tends to only happen if they see enough potential profit from it. It would seem they've all caught the HD disease lately though since there are re-releases being put out for all sorts of classic games. The question is, what defines an HD re-release or remake?
Would you pay money for the HD resolution texture packs available for games like Skyrim and Crysis 2?
When Ico and Shadow of the Colossus were re-released in HD plenty of gamers were obviously excited considering SotC is one of the best PS2 games ever released. Upon seeing the side by side comparisons though, I'm not sure I would personally want to spend money on the game again if I still had a PS2 and a copy of the original game laying around. Sure, it definitely has better anti-aliasing and a higher resolution suited better for HD televisions, but the only kind of person this has real value to is someone who never played the original. If the game were legitimately remade with a newer engine, higher polygon models and more than just some better filtering and textures, I'd then say this compilation was worth every penny even if you owned the original. Would you pay money for the HD resolution texture packs available for games like Skyrim and Crysis 2? No, of course not, so why would you pay money for the same thing applied to an older game?

The same goes for the Metal Gear Solid HD Collection released for the PS3. It's great for someone new to the MGS series so they can play through updated versions of the classic games and then play Metal Gear Solid 4 without being horribly confused, but for the average fan it's a collectors item at best since the updated visuals simply consist of better filtering and textures. Some might even argue that the higher resolution textures on the low polygon models actually make the games look worse when blown up to 720p.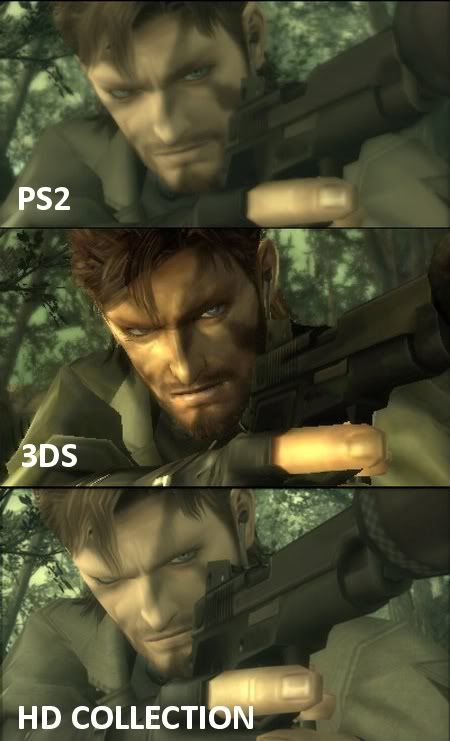 After all, the non-complex geometry that looked perfectly fine on smaller resolutions and smaller televisions back in the day practically looks like Minecraft on today's HD sets. This isn't made any better with superior filtering or textures either. Go ahead and plug an N64 with a copy of Gauntlet Legends into a 55″ 1080p TV and see how butt ugly it looks compared to playing it on a normal TV. Still, these collections do serve at least one good purpose as they expose younger gamers to these older games that are still amazing even by modern standards. The issue isn't with re-releases like this even if they may not be true HD remakes. The issue is with HD re-releases that make even less of an effort to be considered 'HD'.
source
The above screenshots are from the Silent Hill HD re-release. Besides a bad contrast facelift that ruins the look of a classic game there seems to be almost no difference between the HD version and the original PS2 version. This is money grabbing at it's worst. You can slap a shiny new coat of paint on an old car but that doesn't mean it will run like new. Konami must really be betting heavily on consumer ignorance in order to rake in as much money as possible from this. After all, seeing the words "Silent Hill HD" alone is enough to get most fans to buy it before they actually play it and realize it's actually worse looking than the original. I'd like to give Konami the benefit of the doubt, but if you're going to re-release a classic game like Silent Hill then at least remake it with graphics truly worthy of being called current-gen or next-gen. Don't half-ass it, much less no-ass it. 343 Industries at least did the Halo Anniversary remake correctly when they unveiled it with an entire graphics overhaul and the ability to switch back and forth between the old and new versions on the fly. The game asked the question, "what if Halo was made today with modern technology?" and not "what if we took Halo and slapped on some minor graphical improvements to make money?"
And concerning the most highly demanded HD remake of all time? Take as much time as you want, Square Enix.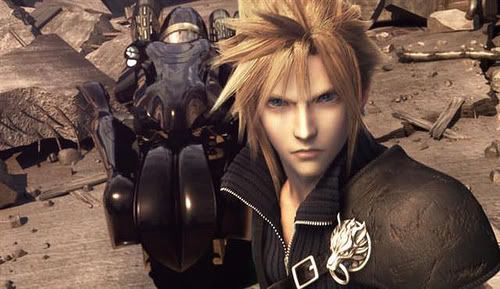 That's right. As brilliant as it is, I don't want to see a Final Fantasy VII remake until we can see one that will do the game justice. I expect nothing less than Advent Children quality visuals if it is going to be made at all. Settling for mere texture and filtering improvements would be awful, and settling for the kind of visual quality we see in modern Final Fantasy games like FFXIII would be a waste of time. Frankly, I'm glad Square Enix hasn't capitalized on that particular gold mine of sales just yet and I wouldn't want to see this game remade until we at least see a Playstation 4. Concerning their recent track record also, I wouldn't currently trust Square Enix to get it right anyway until they get their sh** together and correct how they make FF titles.
In short, the word 'HD' is too flexible a label to maintain any kind of minimum standard for what we can expect when an 'HD re-release' is announced. When a fan-made mod remake of Goldeneye 007 is better than the two official remakes, there's a major problem there. That's beside the fact that some games simply shouldn't be remade. The visuals of a game are of little importance compared to the other elements that make them great and all the effort put into remaking an older game could just as easily be put into making a new one. Some games would simply be ruined with modern visuals just like classic movies such as Citizen Kane would be ruined by a remastering or outright remake. If you're going to make that graphical leap with an old game, make it a significant one.