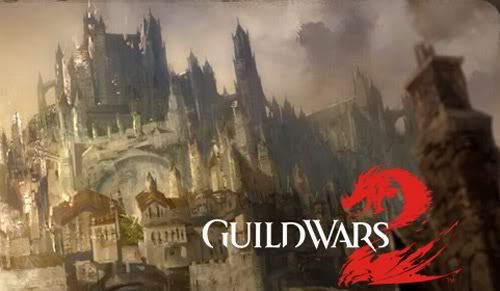 Every MMORPG nut knows the standard archetype that all MMOs are currently built on. That archetype consists of these basic elements:
An open world
Dungeons to raid
Persistently generating areas of mobs for questing and grinding
The 'mmo trinity' (tank, healer, dps)
This formula has supported MMOs just fine throughout the past decade but it became outdated years ago and has started to actually damage the genre. It's safe to presume most gamers have played World of Warcraft at least a little bit and understand the kind of quality it brings and why it reigns as the dominant MMORPG. WoW is the top MMO because of its mastery of the traditional formula. The mistake developers make these days when creating an MMORPG is that they believe they can surpass WoW by simply doing what it does only better.
The problem is that developers are trying to outperform WoW in the first place.
The problem is that developers are trying to outperform WoW in the first place. Even a game with the lasting value of WoW can become outdated and no amount of expansions can fix that. Most of the gamers who have left WoW don't simply want a better version of it, they want something new entirely. In order for a game to wrench people away from their old staple though it has to create its own new set of standards, not just be an especially good copy-cat.
In this case, it's not even the game itself people are tired of, it's the entire genre. Gamers are leaving WoW behind among other MMOs the same way you would get tired of eating your favorite food three times a day for several years. How do you fix this decline in player interest? Well, you could start by simply doing what every other genre has been doing: evolving into something that isn't stuck in the early 2000s.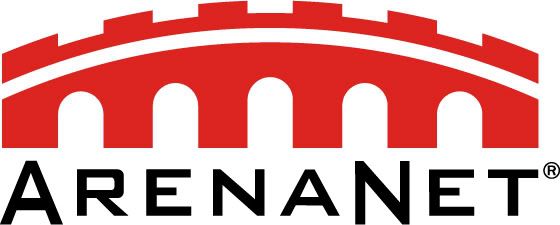 ArenaNet has a history of trying to defy that traditional mold with their Guild Wars series. The original GW had its own unique attributes that attempted to fix what they considered to be broken with the genre. Unfortunately, back then WoW was still in its prime and Guild Wars never really got the kind of attention it deserved. Now they are doing more of the same with Guild Wars 2 and have learned from many of the mistakes they made the first time around.
Let me first point out that this is not meant to hype GW2 and I'm not saying you should go pre-order it. It still may end up disappointing players in many other ways, but it demonstrates ways we can push the genre forward instead of just settling for the same outdated mechanics we've seen time and time again.
Here's some of the basic changes developers can make to improve MMORPGs that GW2 is implementing.
1. Don't be a 'WoW killer'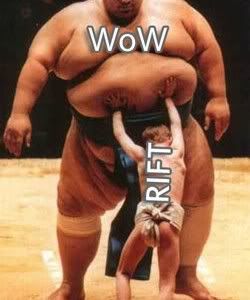 If there's anything we've learned from the past five years of MMORPGs, it's that the more a game campaigns itself as a 'WoW killer' the more it will fail at actually doing so. Countless MMOs have come and gone boasting huge production budgets and A-list development teams, but none have managed to reach their goal of actually ousting WoW as the dominant MMO.
Metaphorically, Guild Wars 2 is the 'Ron Paul' of MMORPGs in that rather than using hype and vague overall claims of superiority to garner an audience, it presents itself openly via developer commentaries, concept art, gameplay footage and other forms of pre-launch media describing the technical details of the game. The game speaks for itself in terms of why we can expect good things from it and the developers actually provide proof to back up their statements about evolving the genre.
A game doesn't have to constantly claim to be something players want if it actually is.
Nowhere will you find a Guild Wars 2 trailer that either touts the game as a WoW killer or compares it to other MMOs aside from Guild Wars 1. A game doesn't have to constantly claim to be something players want if it actually is. GW2 has generated the buzz circulating it purely by being a legitimately interesting game, not by aggrandizing some sort of gimmick or putting on a front it can't actually live up to.
In short, if you aren't trying to dupe gamers into buying what is really just another WoW copy-cat, you have no reason to pretend you aren't making one.
2. Don't half-ass it
Many developers might try to leech off the success of popular games like WoW, CoD or the Elder Scrolls series by copying them, but it seems they rarely ever take a look at what makes these games successful when doing so. They have high production value and it shows. In WoW everything seems streamlined, whether it be the aesthetic, the scale of content, the character animations etc. Whether or not they're good games is still up to opinion of each gamer, but they don't retain massive fanbases for no reason.
So does GW2 have this level of production value? It may be a bit early to give a definitive answer but so far that answer is yes. Everything we've seen about GW2 up until now indicates the sheer amount of effort and detail put into the development. One example is the soundtrack which was composed and created by Jeremy Soule, the same guy behind the soundtracks for the Elder Scrolls series, Giants: Citizen Kabuto, Knights of the Old Republic and Icewind Dale.
If you've played any of those games, you know how much his music contributes to them. A fitting score can take any good RPG and make it great. It can take the dullest of tasks and make them seem epic and important. Proper music is essential for evoking that emotional response from a gamer and creating the intended atmosphere of a game. There's no reason why you shouldn't be able to care about the events surrounding your character in an RPG just because it's an MMO. Music plays a large role in that whether it's apparent or not.
In addition to a great soundtrack, you need convincing voice acting to give your characters life. Most MMORPGs seem content with not including any voice acting at all. That creates a huge hole in the development of a character's personality along with how much a gamer can actually care about their interactions with them. GW2 has this advantage as well.
3. Don't make another Skinner box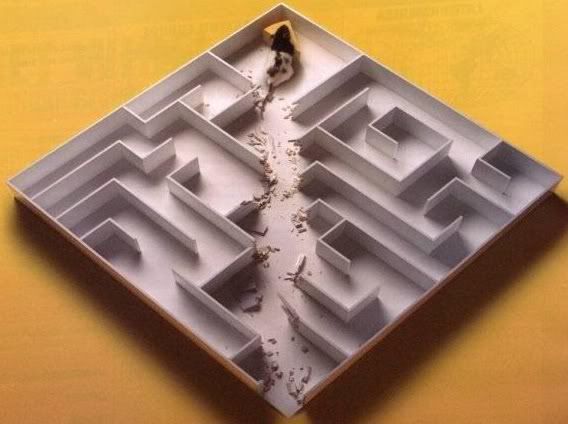 Ever wondered why MMORPGs are stigmatized as the number one source of gaming addiction? It's because they're designed to be addicting at their core. That doesn't mean the developers behind them have ill-intentions, but MMOs have developed into a sort of 'carrot on a stick' genre or a 'Skinner box'.
Essentially, MMORPGs make us do a certain task so we can receive a reward (better gear or gold) that has no real value other than allowing us to be better at doing the task that gets us the reward. It's irrational, circular logic but it applies very heavily to the average MMO addict and is a key factor in the psychology behind game addiction in general, including gambling. It's that reward that motivates us and we are willing to condition ourselves into being okay with relatively boring things like grinding, so long as that reward comes on a regular basis. This is a form of operant conditioning which is a psychological theory devised by behavioral psychologist B.F. Skinner in 1961.
It's because of their addicting nature that MMOs are typically the most monetized games out there, though that mantle is quickly being stolen away by some modern shooters and most popular browser games such as Farmville.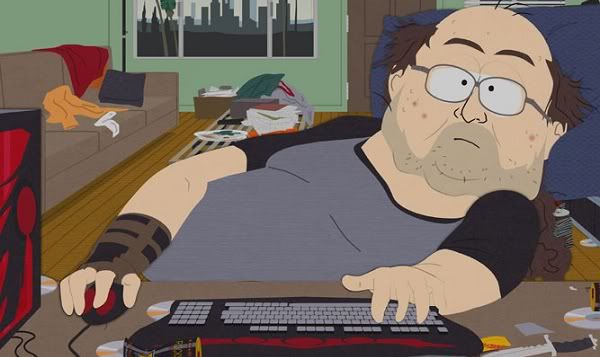 Guild Wars 2 is not a grinding game. Like any other RPG, GW2 aims to be about having fun, overcoming challenges and developing an attachment to your character's story. There's no level at which the 'real game' begins, there's no increasingly growing exp scale, and there's barely any endgame gameplay that is any different from the rest of the game. Difficulty and leveling are dynamically scaled so if you want to go back to a lower level dungeon, the game scales down your level so it won't be a cakewalk (while not ignoring entirely the fact that you are a much more powerful character than before.)
In short, levels are not as important in GW2 as they are in normal MMOs.
Some people are concerned with this though, complaining that dedicated endgame players will have nothing to do once they've done everything, but that's just the point. Regardless of the fact that there will be an enormous amount of content to get through in addition to the inevitable expansions, this game isn't meant to be a time vampire. Many hardcore players are simply seeking another Skinner box game whether they realize it or not and they probably won't be entirely satisfied with what GW2 offers. Because of this difference, GW2 will be able to attract people who wouldn't play MMOs normally.
4. No @$!%*&#! flying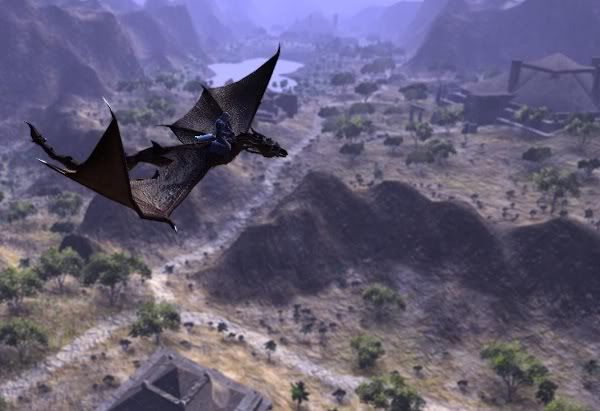 Flying might seem like a great addition to a fantasy game but you're actually killing a lot of potential that comes with a massive MMO world by adding it. The environments in GW2 are enormous as you would expect from a good MMORPG, but how imposing can something be if you don't consider it an obstacle because you can simply fly right over it?
The ability to fly has the same affect as fast traveling in Skyrim and Oblivion. It takes away from the sense of journey involved with getting from one point on a large continent to the other, which is why hardcore TES fans choose to play without it. Games like Aion Online and DC Universe Online give everyone the ability to fly and if it weren't for the presence of intimidating skyboxes and backdrops, those games would have no sense of scale at all despite being very big. It's a fancy way of letting everyone noclip and in some cases it's simply lazy development.
MMO developers have forgotten the value of travel. It contribes greatly to a player's overall sense of accomplishment and that is far more important to maintain than a player's convenience. Flying is only necessary for a grinding game full of impatient players. Since GW2 is not a grinding game, leaving out flying will benefit it much more than it will take away. It will ensure that huge settings remain imposing even after the first few times you see them. With that being said, there is a fast travel feature in GW2 for people who lack the patience, but there are extra incentives for actual travel and exploration that you don't receive if you choose to fast travel to places you've already been.
5. Don't eat my wallet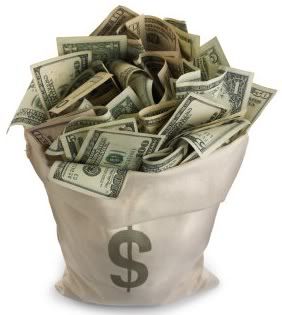 The benefit of saving money is obvious, but there is also an aspect of not paying a monthly fee that many overlook.
If you aren't consistently paying monthly for a game, you won't feel as obligated to play it. The reason an MMO like WoW seems so 'addictive' is not only because you are basically wasting money when subscribed by not playing it, but also because people tend to justify spending money on game time by building up the game in their heads as being so great they can't possibly stop playing; effectively displacing blame on the game rather than their decision to open their wallet and continue paying for it. It's difficult to stop playing a game when you've poured hundreds of dollars into it over the years.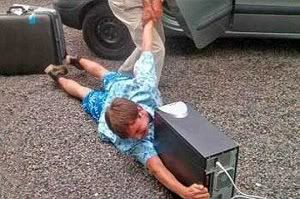 This alone is not the source of MMO addiction, but it strengthens it and deters many players from quitting the game. Blizzard knows this and it's the reason why they will never convert WoW into a F2P game.
Many players know all too well the mental shackles that come with monthly subscriptions and GW2 will have none of those. There will only be paid expansions and the initial cost of the game itself. There are also rumors of a cash shop that might offer aesthetic items that are non-essential to the gameplay. Overall, that's not only a cheaper game, but it's one that runs less of a risk of ruining people's lives.
6. Don't make things entirely predictable
Story driven games should always have a good balance between predictability and unpredictability. Without this you have nothing to propagate suspenseful gameplay that keeps you on edge. The element of fear is rarely seen in MMORPGs except for the first few hours of playtime when you are new to your environments and also lack the gear to deal with pretty much any danger you come across. Once you reach endgame however, you're usually so powerful that nothing intimidates you.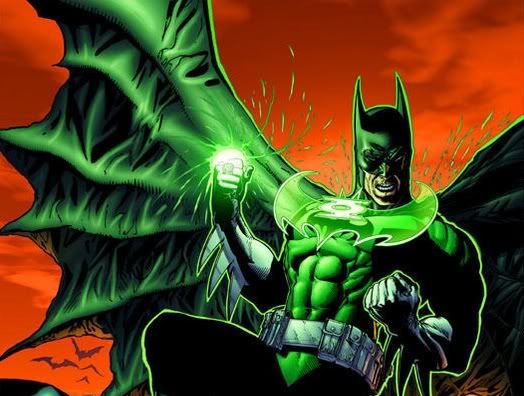 Recent games have attempted to fill that hole with features such as the random rift events in Rift or territory control PvP in Aion since PvP is usually less predictable. These are steps in the right direction but they don't fully embrace the element of surprise or give us 'oh sh** moments'. The moment where internally you say "we are totally boned" but then somehow emerging victorious from a seemingly futile situation that you never saw coming. There is basically nothing in gaming more gratifying than that, but it's mostly absent from MMOs.
Every other genre has 'oh sh** moments' of some degree. Why should MMOs be limited to only novelty suspense when you fight dungeon bosses for the first time? Hell, even those are predictable because you at least know that at the end of the dungeon there's definitely going to be a boss of some kind. The whole genre reeks of predictability and it doesn't have to be that way. It doesn't have to be unpredictable on a horror game leve, but there are still long strides to make in this area with MMOs. GW2 is attempting to make those strides by having a dynamic event system rather than boring linear preset quest paths. Think of it like a random encounter RPG in an MMO format where your NPC teammates have been replaced with other players.
7. You're a massively multiplayer game
Act like one
If I'm out questing trying to kill a particularly difficult baddie and someone else runs up to also fight this particularly difficult baddie with me, does it not make sense to group us together? I mean, we're on the same team and working towards the same goal. Why not automatically put us together in a group?
Apparently traditional MMOs are content with going the finders-keepers route where either the exp is split with whoever attacked the mob at all, or it only goes to whoever does the most damage. Good MMOs usually make the spoils go to whoever aggro'd the mob first, but even then what if someone legitimately helps me out of a bind and deserves some exp from it? Furthermore, what incentive is there for other players to help me out at all if they get nothing out of it when they aren't partied with me?
The whole system just doesn't work and that's why ArenaNet has introduced automatic impromptu partying with GW2. This encourages teamwork fit for the label of 'massively multiplayer' rather than just being the usual clusterfuck of exclusionary clubs we call parties.
8. Dump the 'MMO trinity'

Say what you want about the tank, healer and DPS roles that have driven MMORPG gameplay up until this point, but they are the number one source of many issues with the genre today. Here's what's wrong with each role in traditional MMOs.
DPS aka damage dealer – Playing a DPS might as well be a single player experience as you are usually expected to keep yourself alive by avoiding aggro while simply being an additional source of damage without directly interfering in any major way. You can't support your teammates in any way outside of helping take down mobs faster. Your job is just to make the run take less time than it has to and you're just a damage factory and nothing else. You're also at the mercy of your healer and tank as well since if they go down, a DPS class typically isn't going to be able to save his own ass.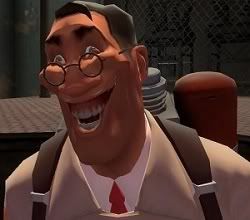 Healer – Healers are probably the most boring class to play in any MMO, yet they remain the most important so people feel obligated to play them begrudgingly. Whenever a party wipes, it's usually the healers fault for not being smart with his heals, so who can blame players for not wanting to play the class that has the most fingers pointed at it? Playing as a healer usually just involves you staring at UI health bars rather than the game itself anyway. There's no such thing as 'healer cred' either. If you heal well you become a fly on the wall. If you screw up you become the "asshole that made us wipe" and the scum of the universe.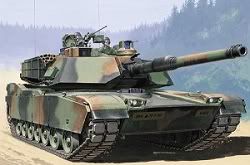 Tank – Tanks are the biggest reason for one hour waiting times in dungeon queues and are also another role that the entire party ends up relying on. Although tanks see the most action in a dungeon run, they also play one of the most boring roles since their job is just to sit there absorbing damage while dealing little back and getting healed. Their job is just to monitor aggro and keep enemies off of other players so the DPS can do the real work. They are a big sturdy distraction and dull to play as.
Sure, this still manages to be a fun system when done correctly, but the more you restrict the gameplay to this trinity, you less fun you have with it. It's basically just a lot of forced teamwork that leads to raging since one bad teammate can ruin the whole party and there are a lot of bad teammates out there.
GW2 is doing away with this broken system and incorporating a more flexible one. It goes with a more flexible damage/support/control method. What's important is that each character has the capacity to be self-sufficient. If you want to go with a heavy hitting damage dealer but don't want to be entirely reliant on healers to keep you alive, you don't need to because there are no formal healing classes and you'll have some healing spells of your own. Some people say this deters use of teamwork, but that isn't true; it just deters what MMO players have to come to consider 'teamwork' and it doesn't enforce one singular type of teamwork.
Overall the system lets you employ your own personal skills as a player, rather than just rely on your ability to conform to one of the uniform roles of the MMO trinity.
This system is similar to that of a MOBA where each character has different strengths and weaknesses but most of them have the capacity to be self-sufficient with enough practice and skill. The game won't force you to play within preset roles and will instead let you devise your own. Nothing is stopping you from operating entirely on your own if you're skilled enough to do so, but ultimately you'll still benefit from using teamwork especially when there are ways to combine attacks with other characters. Overall the system lets you employ your own personal skills as a player, rather than just rely on your ability to conform to one of the uniform roles of the MMO trinity.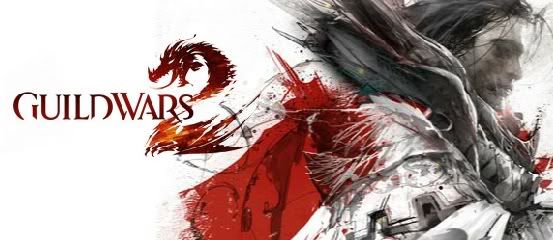 So does any of this mean that Guild Wars 2 is guaranteed to be good? Of course not, but it does mean that ArenaNet has the right idea and it seems interesting enough to take a look at. I suggest you check it out if you like MMOs but are tired of the same old same old. It's an experimental game but sometimes a little bit of innovation can lead to great things in gaming.