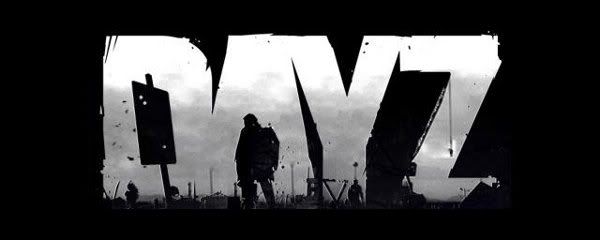 DayZ is like a clingy girlfriend. It's attractive and intellectual, but too needy.
In case you're one of the very few people who hasn't heard of DayZ, it's a zombie mod for ArmA II: Operation Arrowhead where character death is permanent and you must survive at all costs in a massive open world infested by the walking dead (or in this case, the running dead.)
It's still in alpha but has attracted a massive fanbase and caused ArmA II to be the top selling game on Steam. Essentially it is a zombie apocalypse nerd's dream game and the first true cutthroat post-apocalyptic experience that other zombie games such as Left 4 Dead don't provide.
Now that we've covered the basics, there are a few things you should know about this game before you go opening your wallet for a copy of ArmA II.
You'd better eat nails for breakfast
…and sleep with a gun under your pillow. Okay maybe that's a bit exaggerated, but I digress. This mod is phenomenal even in its unfinished state and my experiences with it have been great whether in a group or on my own. However, you'll want to consider the amount of time, dedication and patience it requires.
Playing with a group of friends is not mandatory, but playing alone should be avoided. Teaming up with strangers is almost never an option since they will likely just kill you. The primary reason for not playing solo isn't necessarily that it's difficult, but because you'll want someone there to save you if you get into a bind you can't get out of yourself. At the same time, playing solo makes stealth much easier and you won't have to divide loot so ultimately it's up to you and what your priorities are.
Considering how vast the DayZ map is though, teaming up with friends who are probably miles away from you is not something you can easily do. It usually requires long sessions of running if you don't have a vehicle (which you likely won't). You must also have enough food and water for the trip. Getting a group together is one thing, but actually getting that group physically together in-game is another.
Don't expect to casually log in for some quick zombie killing action. You can spend what seems like ages obtaining a bounty of supplies only to have it exchanged for a bullet in the head.
Nut up or shut up


This game is not for the lighthearted. Casual zombie shooters are a dime a dozen so few realize what is required for successful survival in DayZ before they play it. Rocket (the creator of DayZ) said himself that this is an 'anti-game' designed to elicit human emotion rather than entertain.
If you aren't on your toes and alert at all times, you're likely to end up dead. There are a million and one ways to die and they are usually a constant threat. It's all serious, all of the time (assuming you actually have anything you want to hold on to. You currently only spawn with a single bandage, but chances are most of the time you'll actually have a reason to care about your survival.)
There are times when I'd just like to play a mashup of DayZ and Battlefield where I can strap C4 to a disposable jeep and bomb a building full of zombies with it. That game doesn't exist yet, but DayZ fills that gap just fine for now.
Roll up your sleeves
Here's the typical installation process of DayZ.
First you install ArmA II and Operation Arrowhead. Then you download the necessary patches and patch OA sequentially to the newest version (unless you're running the Steam version). After running both games at least once, you download and unpack all of the DayZ files into the correct subfolder within your OA folder (unless you use Six Updater which automatically downloads the files to the right location automatically.) Then you alter your shortcut target or Steam launch settings to run the DayZ mod instead of normal OA. If your fps isn't high enough you must tweak your .CFGs and graphical settings to try and get the best one possible. Sometimes you'll have to edit your video driver settings, turn off things like PhysX, tweak the cpu priority and affinity etc.
If you do all that (not all of it is essential), you might be able to play DayZ to see if you actually enjoy it.
Your PC had better be a beast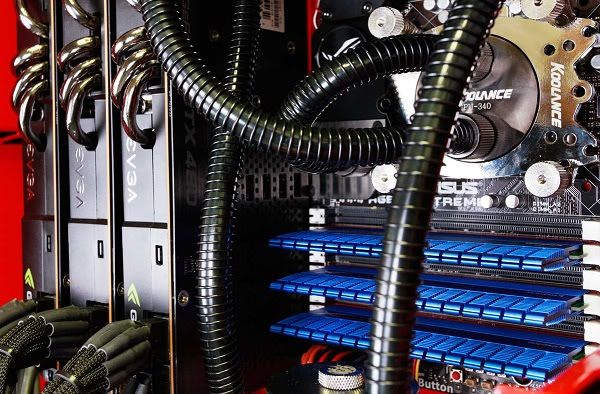 The ArmA II engine doesn't 'cheat' as much as it can like normal game engines do and therefore takes more power to run smoothly.
Many are baffled by how they can only get 20-30 fps in a three year old game despite having dual GTX 680s or some similarly powerful video card setup. What they don't realize is that this game is more CPU and hard drive intensive than anything else.
Most of the graphical features don't even make use of your video card unless they are set to a high enough setting. If they aren't, they run on your CPU which is usually less equipped to handle such things. Because of this, it's one of the few games you can actually get better performance with by turning things like shadows to ultra-high rather than lowering them. No matter how kickass your video card is, this game won't run for crap if you've got a sub-par CPU or hard drive.
Needless to say, it takes an all around adequate machine to run well. Even if you can run Crysis 2 maxed out, you might not be able to get a decent fps in this game. It's best to try out the ArmA II demo beforehand.
End your dreams of badassery now

While a game like Left 4 Dead 2 might be entirely objective focused but have a less-than-intense arcade style of gameplay, DayZ is more experience focused and lacks an overall goal other than survival (perhaps obtaining an awesome vehicle or weapon along the way.) It's in that respect that this mod is more about enjoying the journey rather than the destination. Just making your way from one place to another to maybe seek out a large weapons cache can be adventurous and fun. Simply crossing the street under certain circumstances can feel significant and intense.
If you're someone who needs a greater goal to work towards other than staying alive, this mod isn't for you. No matter how long your character survives or how many vehicles and tents you collect, your objective remains the same at the end of the day. Some might try to make a name for themselves as badass survivors who live for months at a time. They will fail. It doesn't work that way.
DayZ is a brutal, punishing and frustrating experience, but that's what makes it so good if you have the patience for it. Don't let this discourage you from trying it. It's still a great game that everyone should try.
However, if you simply want to get your zombie shooting rocks off, it's best you not play the game where actually shooting the zombies is plan b.