Some would call me a cheap, others would call me a smart. Whatever you want to call it, I am a sucker for game sales. I have saved loads in money by purchasing most of my games during large sales. People who have money trees growing in their backyards need not bother reading further.
Digital distributors have turned many PC gamers into patient ones over the years. They're willing to wait for a good sale in order to get the most for their money, sometimes even as an alternative to piracy. However, there are more digital suppliers of games every year. How are you supposed to keep track of all of their regular sales without browsing your lazy butt off daily?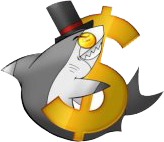 CheapShark is a site that helps solve that issue by consolidating all of these sales onto one page. You'd be surprised by the kind of deals you can find when you expand your outlook beyond just the sales on the biggest platforms such as Steam. Here's to the people behind the site for helping keep the wallets of gamers that much more full!
And if you're looking to keep track of all the current indie bundles, you can go here!