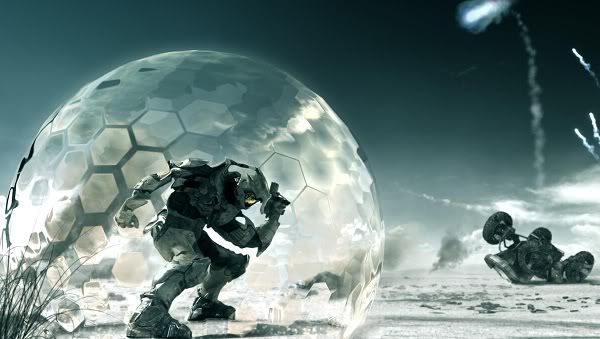 Game trailers had a bit of an awkward and clunky existence back in the 90s and early 2000s. Their purpose then was to simply impress people at gaming conventions, but today trailers are more accessible and we see them progress in quality every year as gaming grows in popularity. Once in a while one of them shows up that doesn't just succeed at generating excitement for the game, but also stands out as a work of art or technical brilliance. These are the top 11 video game trailers in no particular order.
Assassin's Creed Revelations
Beyond simply being an impressive CG cinematic, this trailer didn't go the route of typical AC trailers and simply portray Ezio as killing machine. It shows him going against the odds and even being defeated which is a good setup for the story of the game. Throw in excellent fight choreography and accompany it with the song Iron by Woodkid and you have yourself one awesome, stylish and effective trailer.
Star Wars: The Old Republic – Hope



It may not have represented the actual gameplay of The Old Republic very well, but as a CG trailer the Hope cinematic is one of the best out there and it sure did get people excited for the game. It has all the necessities of an entertaining Star Wars game trailer; large scale battles, lightsaber swinging action, the typical John Williams orchestration we all love and phenomenal CG animation. Not only did it showcase of the power of the force wielding jedi and sith, but also the tenacity of the republic troopers.
The Lost Odyssey
Speaking of awesome battle scenes, The Lost Odyssey uses a clip from its opening sequence as its trailer and damn is it impressive. The character animations and battle choreography are unparalleled.
Star Wars: Battlefront 2
CG cinematics are great, but a game trailer is even more effective when it's composed entirely of in-game footage so players actually have a glimpse of what to expect. Battlefront 2's trailer showcases its actual gameplay in one of the most impressive ways.
Halo 3 – Believe
In what is possibly the most memorable Halo commercial trailer ever, Believe featured the figurine representation of a chaotic battle between covenant and human forces frozen in time. Not only was it one of a kind but it also captured that signature Halo blend of sci-fi action with a melancholic war atmosphere usually more native to WWII games. It marked the return of Halo and the supposed ending of the Master Chief trilogy. Why summarize the advent of this with a stereotypical CG battle scene?
Dead Island
It's hard to believe that a game as callous and empty as Dead Island actually had a trailer like this. Trailers for zombie games usually only showcase the shooting, action, gore and survival aspects. This was the first one with an emphasis on the emotions of a survival situation. A scene of a man's zombified daughter attacking him before tumbling out a window tugged on everyone's heart strings and got them talking about this game. It may have been misleading since this theme did not carry over into the actual gameplay at all, but it was still a unique trailer and gave zombie survival a new perspective.
Gears of War 2
The Gears of War series is known for its melodramatic trailers and the one for Gears of War 2 is by far the best. Set to How It Ends by DeVotchKa, the song lyrics and scenario summarize the overall storyline and mood of the game subtly and perfectly. It does this without revealing any spoilers or shoving any action in your face. It was a trailer made for the fans, but it didn't need to be anything more.
Grand Theft Auto IV
There's one thing Rockstar North knows and it's how to make a good and effective trailer. This TV spot for GTA IV was simple and funky, and at the time that was all players needed to be sold for a next-gen GTA title. The song is Get Innocuous by LCD Soundsystem.
DC Universe Online
It seems like SOE put more money into this game's trailer than the actual development itself, but regardless, the trailer/intro cinematic they gave us was an epic animated clash of power between future versions of the big name DC comic heroes and villians.
Infamous – Power Trip
With a stylish presentation, good pacing with the accompanying song Silent Melody by Working for a Nuclear Free City and a great showcasing of gameplay, this ended up being one of the best trailers of 2009.
The Witcher 2 – console release
Finally there is the CG cinematic created by famous animator Tomasz Baginski for CD Projekt Red's release of The Witcher 2 on the 360. It features one of the coolest and goriest slow motion action sequences in CGI history.