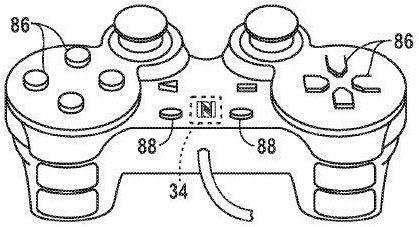 It seems Apple might be gearing up to build some kind of Dualshock style console controller according to a patent they filed and published just today. Perhaps this will be for their Apple TV which may very well double as a game console, or maybe Apple has plans to break into the console gaming market? They've claimed in the past that they have no interest in that sort of thing, but we've been surprised in the past by the actions of major companies before. Perhaps they just can't come up with a name better than 'iGame'?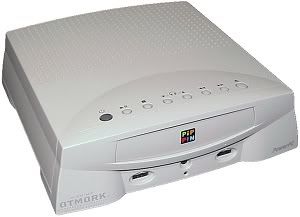 Younger people probably don't know it, but Apple actually put out a console a while back called the Apple Bandai Pippin. It was released in 1995 and you could pick one up for $599. Unfortunately it couldn't compete in the oversaturated market when its competition was better in almost every way so the failed console was shelved two years after its launch.
The console market today is much different and practically undersaturated in many ways. With such a low amount of competition we see major repercussions like lower manufacturing standards which leads to widespread issues such as the infamous RROD. If Microsoft, Sony and Nintendo (aka the Big Three) don't have to compete by one-upping each other to secure a portion of the industry's revenue, why bother doing so? Sure, they'll still compete on a basic level but you don't really see that kind of ferocious marketing and quality assurance you used to. Gone are the days when you could buy one of several consoles available on the market and the Big Three are well aware that their only real threat is PC and smartphone gaming.
They have the money, resources and fan base to experiment in just about any kind of industry they want to…
So why should Apple jump into the game now and create a console (again)? I can't say I'm a fan of Apple's products or business methods, but they're essentially a 'flop proof' company at the moment. They have the money, resources and fan base to experiment in just about any kind of industry they want to, which includes the ever expanding console market. In this day and age you need to have that financial freedom if you want to get your console off the ground. The new
open source Ouya
has received plenty of monetary backing through crowd funding, but even then it may not have the financial and marketing power to make it as a mainstream gaming platform. If it does, then I'll eat my shoes but until then Apple is my nomination for the best candidate to give us a new console.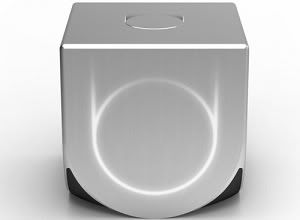 Would I personally buy a game console from Apple? Probably not when their apparent choice of controller schematic is an outdated one at best. This isn't just because I am primarily a PC gamer either. Assuming Apple were to create this system with their typical marketing method, it would likely end up being overpriced, gaudy and ridiculously proprietary. Most of its appeal would be in snob factor like the rest of Apple's products.
Call me dumb for suggesting that Apple make a console that has a limited audience, but there are two big strengths Apple has that make sales figures an insignificant factor. One is that they know how to put out quality hardware. Sure their phones and desktops have the occasional hiccup, but for the most part the production quality of Apple technology is pretty great and that alone could garner a large fan base. Their second strength is their brand name. Their products have powerful influence over whatever industry they reside in simply because they have the Apple logo slapped onto them. Let's not forget what the iPod did to the MP3 player industry.
Overall the goal here isn't necessarily to produce a console that trumps anything the Big Three can churn out, but to make them start delivering their A-game again so they can continue to secure themselves a piece of that revenue pie. Apple's presence on the market could potentially benefit everyone. It's not like they are the only ones who could do this, but they may very well be the best equipped for it.
Case in point, if console manufacturers don't seriously compete then it's the consumer who gets screwed over. There's a perfect opportunity here to introduce something new and it's clear people want that. Isn't it about time we broadened our console variety, Apple?