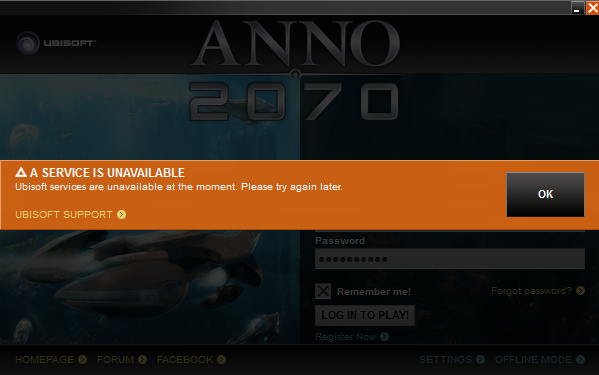 Contrary to popular belief, not all DRM is bad. Occasionally an anti-piracy measure comes along that is just fine because it does exactly what it claims to do; stop piracy while allowing legal copies to play.
Take the DRM implemented into ArmA 2 for example. What Bohemia Interactive has done is put a line of code into the game that is intentionally corrupt. Any attempt to crack the game would fix this line of code because of the nature of game cracking. Therefore any cracked copy of the game will not have this line of code and the game will start to slowly "degrade" itself. That is, the rest of the files start to become corrupted until the game is unplayable. This works great as it hasn't kept anyone with a legitimate copy from playing because there's no way it could.
So no, DRM should not go away entirely. It serves a purpose even if its effectiveness is usually minor. Like a police force, if it were not present many people would do whatever they please. However, certain DRM has popped up over the years that has scarred the release of several great PC games to a near unplayable level.
The core issue with DRM is that it usually doesn't succeed at actually stopping piracy while still making it very difficult to play your games even if you own a legal copy. Pirated copies of games obviously aim to circumvent the DRM, so that's exactly what they do. Thus, a pirated copy without the DRM is going to seem more convenient than the legal copy that may be unplayable because of that same DRM. It's like a police unit consisting of only senior citizens. Yes they are the police, but no they can't stop you if you want to do something illegal.
Here are some of the worst DRM practices and why they have damaged the industry.
Games for Windows Live and SecuRom
Microsoft's UI variant of SecuRom has been infecting many titles for the past couple years. It's garbage design has publishers gradually abandoning it since every game to utilize it has seen tremendously underwhelming sales (mostly because of how much gamers hate it.)
Why? Because many people simply can't play their games because of it. Any number of common issues could prevent you from doing so. Some have even reported that SecuRom wouldn't allow them install a game simply because it detected emulation software on their computer.
For example, here's the list of things you must do to get GTA IV working.
Install and patch GTA.
Unlock the game through SecuRom. (Hope that your firewall or anything else doesn't prevent this from happening.)
Uninstall the GFWL install that came with the game (because it never works and won't let you login.)
Reinstall GFWL as well as Internet Explorer 9 and Windows Live Essentials.
Install and run Social Club. (For some features you'll never use, but this is still a required for online play.)
Make sure the GFWL overlay can load properly and login (which it frequently can't because it conflicts with popular firewalls and existing overlays and the only way to resolve this is to uninstall those.)
Reinstall GFWL every time it decides to randomly break for no reason.
If you do all that, you should be able to play the game. On the other hand, a pirated copy of GTA IV contains no GFWL, no hassle and no price tag. Which one is going to sound more appealing to a gamer? This is a prime example of DRM actually increasing piracy rather than stopping it. This software has prevented many great games such as Section 8: Prejudice from reaching their potential because inconveniencing your playerbase is the fastest way to lose it.
Some people have even accused Microsoft of creating GFWL as a way to artificially propagate PC DRM issues to get PC gamers to migrate to the Xbox 360 where they won't have to deal with them (and where Microsoft will also make more money off of them.)
Always on DRM

Ubisoft has actually claimed at one point that their efforts to thwart piracy were a success, which is bewildering considering Assassins Creed 2 had some of the worst launch day sales ever and some of the highest piracy rates. Both Ubisoft and Blizzard have employed DRM which requires you to be connected to the internet not just when you activate the game, but whenever you want to play it as well. Lose your connection and you lose your game. Add on the fact that Ubisoft's authentication servers would be down for days at a time and you have yourself one unplayable game. They even "fixed" the DRM issues of Rainbow Six Vegas 2 by pulling a crack off a pirating website and labeling it a patch.
What is especially frustrating is when this kind of DRM is included with a primarily singleplayer game like Diablo 3. This means someone with a sporadic or non-existent internet connection can't play at all. It didn't take long for crackers to put out "fixed" copies of Ubisoft games like Assassins Creed 2 and Splinter Cell Conviction that people could actually play, but as of yet it seems no cracked copies of Diablo 3 exist so it would seem this form of DRM has succeeded for the most part. Unfortunately it segregates the game from an entire demographic of gamers in the process. This only stands to breed yet more piracy once a cracked copy finally shows up (and they always do.)
Starforce
Before Ubisoft started using always-on DRM, they employed a brand called Starforce which by itself wasn't all that bad at preventing illegal copying. It's just that it would install system level drivers onto your computer without your consent which caused instability while also opening up major security holes in your Windows installation. Oh, and it would break your cd drive. Starforce themselves have admitted to it having issues.
Although this was never a confirmed symptom of Starforce being installed on a machine, many gamers reported that their cd/dvd burners would gradually slow down and stop working altogether. This was back when your optical drive was still necessary for you to run your games, so losing that pretty much made it incapable of playing them. Here's the exact issue.
under Windows XP, if packets are lost during the reading or writing of a disk, XP interprets this as an error and steps the IDE speed down. Eventually it will revert to 16bit compatibility mode rendering a CD/DVD writer virtually unusable. In some circumstances certain drives cannot cope with this mode and it results in physical hardware failure (Most commonly in multiformat CD/DVD writer drives). A sure sign of this step down occurring is that the burn speeds will get slower and slower (no matter what speed you select to burn at). Starforce, on a regular basis, triggers this silent step down. Until it reaches the latter stages most people do not even realise it is happening.
At what point will publishers realize the inevitability of piracy and accept the fact that you can never squash it entirely? Is it too much to ask that publishers stop shipping out DRM that will only prevent player and not pirates from playing the full game? All you're doing is pissing off and losing your audience of gamers.
It's no wonder publishers have gradually begun to prefer consoles as their primary source of revenue these days. They ruined their old platform in their naive, overreaching attempt to secure sales instead of customer loyalty.